Posted by Xenor Vernix on May 16, 2013 - 15:18.

More FFXIV info appeared on the Lodestone today. Read on for all the new details.
" We're proud to announce that FFXIV: A Realm Reborn will be at E3 2013 in Los Angeles on June 11-13! While things are a bit hectic as our E3 preparations are in full swing alongside our Beta Phase 3 planning, the development and operations teams have been working hard to prepare exciting content for E3 attendees. If you're able to attend, you'll definitely want to stop by the FFXIV: A Realm Reborn area at the Square Enix booth! Just what will the attendees be playing at the show? While we don't want to ruin the surprise, we can say we're planning to let them try out some exciting battle content!
Since E3 is an industry-only event, many people won't be able to participate -- but don't worry! We're also prepping a lot of new videos (including an awesome new trailer!), assets and even some... hm, how should we say... "live" streamed entertainment? We'll have lots of juicy announcements for those of you watching at home, so be sure to mark your calendars!"
0 comments - Post Comment


Posted by Xenor Vernix on May 15, 2013 - 22:32.

We've decided to change the way our home page displays
FFXIV: A Realm Reborn news
as we felt quality posts were becoming harder to find among all the dev blog and Lodestone post quotes. The idea is that we post more original content created by us, instead of mixing in official news written by the developers of FFXIV.
The Lodestone and Dev Blog info isn't going away however, indeed it is still important that we are able to bring you official news as well as information we have gathered ourselves or from other sources. The solution was to add a new widget to the right side bar called Dev Posts. Here you will find the latest 10 posts from the Lodestone and Dev Blog. They will also be accessible via the News page as per usual. Occasionally a dev post may appear on our home page, it just depends on the content of it.
The NDA is due to be lifted around the time
beta phase 3
begins, which is in early June. From this time we will be able to talk about FFXIV: ARR in depth and we have a lot planned. We feel making this change now is good preparation as we continue to improve the site in time for the launch of FFXIV: ARR.
We're also considering letting some of you guys get your articles posted on the site should any of you be interested in writing original FFXIV: ARR articles post-NDA. We've shied away from this in the past as we can't afford to offer money, but it could enhance your portfolio and credit would be given. Contact us at admin@ffxivinfo.com if you are interested.
As a side note we are expecting the official release date of
FFXIV: ARR
to be announced towards the end of the month. Our best prediction puts it around August but stay tuned to find out the date later in the month. E3 takes place in early June and there will be a lot of new info coming from that event too.
0 comments - Post Comment


Posted by Xenor Vernix on May 06, 2013 - 18:00.

We have found 7 new FFXIV: ARR screnshots from the Ul'dah/Thanalan and Limsa Lominsa/La Noscea areas. They are very detailed and very high quality. They appear to be from the phase 3 beta version of the game as there is some minor user interface additions such as opacity on maps.
Click the thumbnails below for larger versions.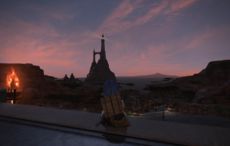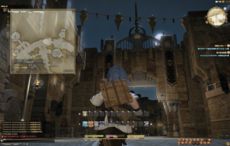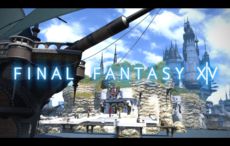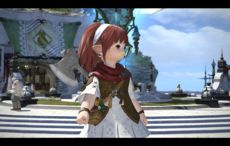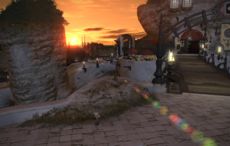 0 comments - Post Comment


Posted by Xenor Vernix on Apr 28, 2013 - 21:45.

We have just launched our primals and FATE pages to provide information on these systems for the upcoming launch of FFXIV: A Realm Reborn.
FFXIV: ARR will contain 8 primals, these being Ifrit, Titan, Garuda, Shiva, Ramuh, Leviathan, Odin and Bahamut. They will all play an important part in the story, with Bahamut having already played a major part at the end of the Seventh Umbral Era. This page gives an overview of each primal.
FATE stands for Full Active Time Event and is designed to be used for open world content, whether it be defending forts, fighting NMs or even saving NPCs from danger. The system is flexible and has a lot of potential.
We are still under the NDA so none of the information is new, but you may find something that you did not already know! More pages like this will go online in the near future. :)
Click on the images below to go to the relevant pages.
0 comments - Post Comment


Posted by Xenor Vernix on Apr 11, 2013 - 23:22.

In Letter from the Producer Live VI, player housing was demonstrated for the first time. We see the beach town which forms the housing instance for the Limsa Lominsa area and get a guided tour of area. While we don't see inside any of the houses we get a feel for how big these housing areas are as well as the size of the houses themselves.
Scheduled to be implemented in the first major content patch after launch, player housing will become a major feature in FFXIV: A Realm Reborn and allow players to come together to build and manage houses. But what do we know so far of this much anticipated feature? Quite a bit it would seem, however there is just as much still left to be revealed.
We just launched our
player housing
page which will be keeping you all informed with the latest details. Be sure to check it out. This is just the first of our pages on
FFXIV: ARR content
that we will be launching over the coming weeks and months, and while the NDA will restrict what we can reveal in the short term there is a lot of public information scattered about.
0 comments - Post Comment


Posted by Xenor Vernix on Apr 05, 2013 - 00:23.

The sixth live letter from the producer took place today, with Yoshida and Wada talking about the current status of
FFXIV: A Realm Reborn
and the run up to launch. This was one of the more exciting live letters because it was full of content. We saw
Limsa Lominsa
,
Ul'dah
,
Thanalan
and
La Noscea
in detail for the first time. There was even a bit of
Coerthas
thrown in with our lovely magitek mount.
We went through the trouble of taking screenshots throughout the 2 hours of the live letter, which you can see below. Clicking on them will provide a larger version. The quality may not be perfect because you have to remember these are screenshots taken from a Youtube video. But some screenshots is better than none right? Here we go.
Coerthas with Magictek Mounts
Magitek mounts are a throwback to Final Fantasy VI, and the live letter even played Terra's Theme music in the background while these were shown. I should add there is no confirmation that this is Coerthas however it is known that there is a snowy area within the region and the trees and mountains in the background look like Coerthas more than any other region.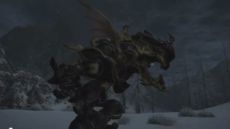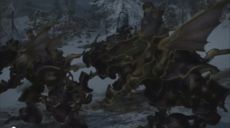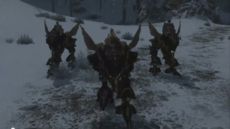 Player Housing
FFXIV: ARR's player housing areas were shown in-game for the first time in what appeared to be Limsa Lominsa's housing zone. There is also concept art for Uldah's and Gridania's housing areas. The player housing areas are quite large in size and if you are unfamiliar with this then the basics are that a player will be able to purchase a house with a lot of gil, and then decorate their house with furniture and other items. Free companies will also be able to utilise housing.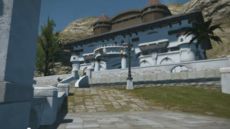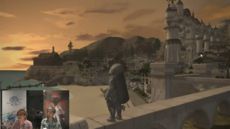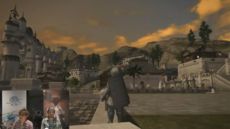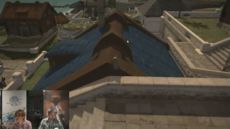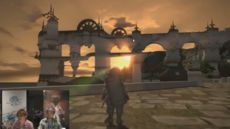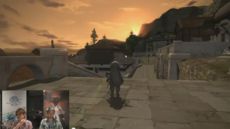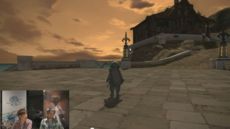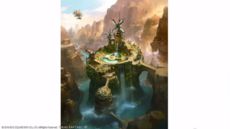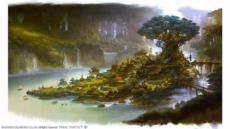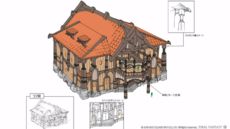 Limsa Lominsa
The live letter then takes us on a quick tour of Limsa Lominsa. The sixth screenshot appears to be the outside of The Maelstrom Grand Company while the final two screenshots appear to be from within the Arcanist guild.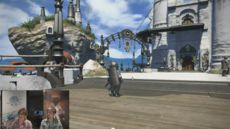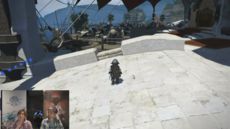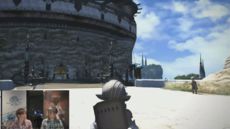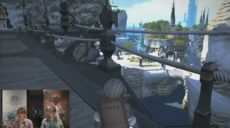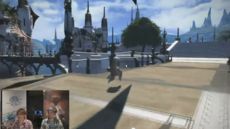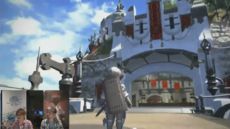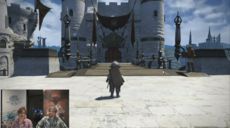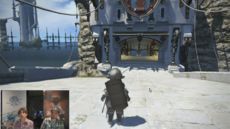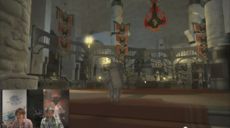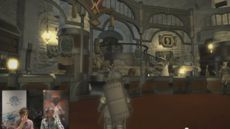 Thanalan and Ul'dah
The outside of Ul'dah is shown in the first screenshot, but apart from that it is hard to tell which of the rest of the screenshots are from within Ul'dah, if any. However there are a lot of screenshots of Thanalan and some of its camps.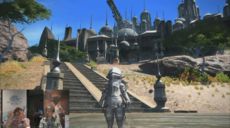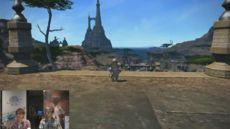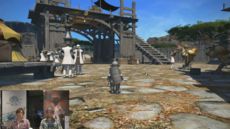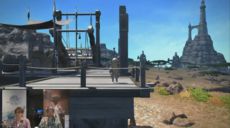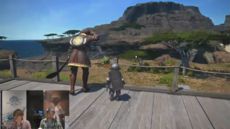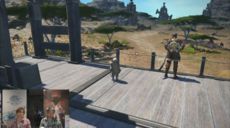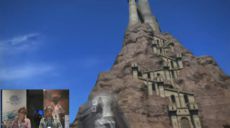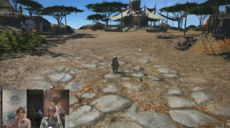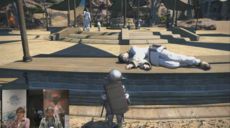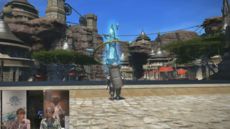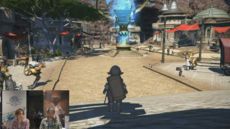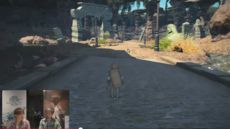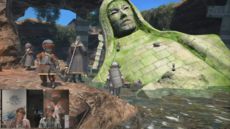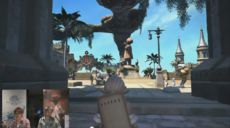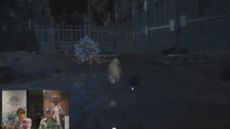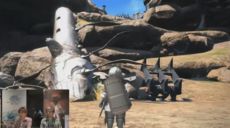 La Loscea
The live letter finishes by showing us around La Noscea. We see open fields, beaches, a lighthouse you can climb and jump off as well as one of the hamlets featured in the region. Another thing to note is that the Great Buffalo appears to be a normal monster. We saw at least three of them in the video.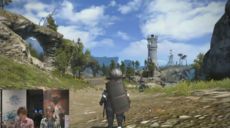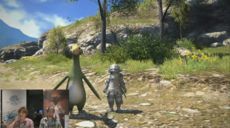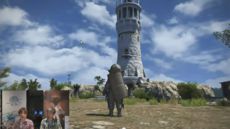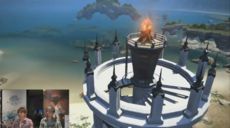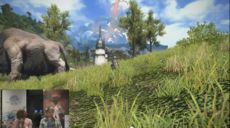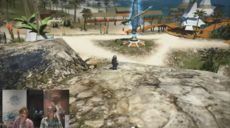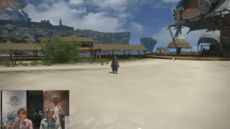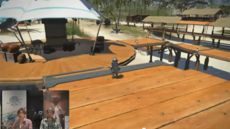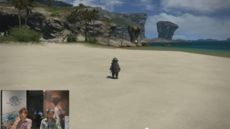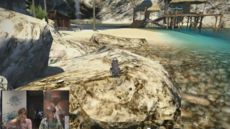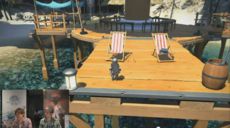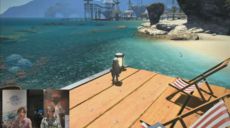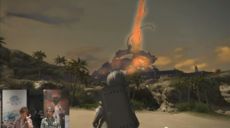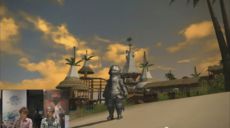 Concept Art
There was also a bit concept art that we felt the need to screenshot.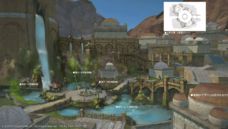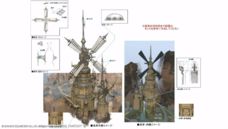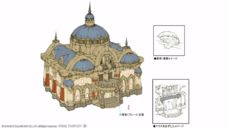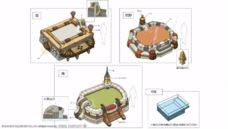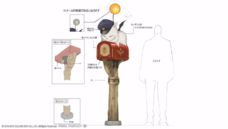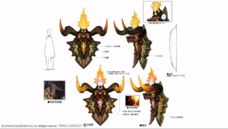 As well as the tours of Eorzea regions, there was also 47 questions submitted by players that were answered. We feel that is too many to list here so instead we recommend you
click through to the forum thread
on the Lodestone where you can read in detail.
Keep following our posts as we will go into detail on all the regions of Eorzea once the NDA has been lifted.
0 comments - Post Comment


Posted by Xenor Vernix on Jan 18, 2013 - 19:04.

On the FFXIV blog today Square Enix made a post with three new screenshots, taken from the
beta
version of FFXIV: A Realm Reborn. These are also our first night time screenshots. All of the alpha screenshots were taken during day time because the clock was locked in place to prevent the passing of time.
Our first impressions are that they look a lot better than how night looked in FFXIV v1. The lighting looks better done and Gridania actually has a clearly visible sky now! See below for the screenshots.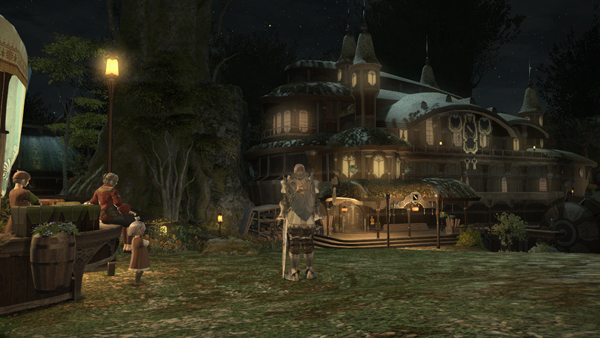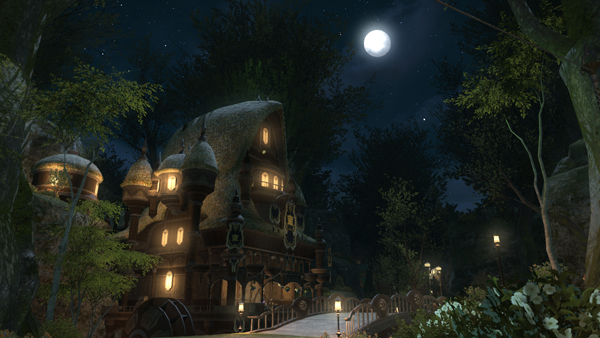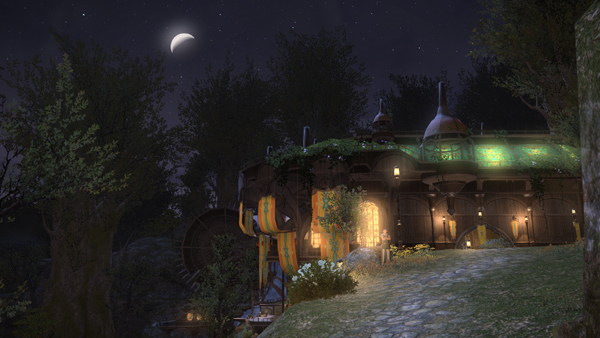 0 comments - Post Comment


Posted by Xenor Vernix on Jan 07, 2013 - 12:21.

Square Enix have released the opening movie from FFXIV: A Realm Reborn, which adds to the End of an Era movie we saw back in November.
"Five years have passed since the "End of an Era," and the time has finally come for our adventurers to return to Eorzea. Bear witness to the dawn of a new age in this prologue video for FINAL FANTASY XIV: A Realm Reborn!"
0 comments - Post Comment


Posted by Xenor Vernix on Dec 28, 2012 - 02:56.

Square Enix have released another FFXIV: A Realm Reborn
alpha
gameplay video today. This time showing off the Tam-Tara Deepcroft dungeon. In FFXIV V1 this was a publicly accessible area in the game, hidden within the Black Shroud. The difference in A Realm Reborn is that the area will take the form of an instanced raid designed for low level players. As it is designed for players under level 20 it is not content that will be super difficult. The video is below.
0 comments - Post Comment


Posted by Xenor Vernix on Dec 26, 2012 - 16:33.

The road map for the beta version of FFXIV: A Realm Reborn has been announced by Square Enix. You can read it in full here:
http://gdl.square-enix.com/ffxiv/download/en/FFXIV_2.0_BETA_Roadmap_EN.pdf
The main things to note are that:
If you are a legacy member, IE have subscribed to FFXIV for at least 3 months, you will gain entry to phase 1 of the beta.
If you are an FFXIV account holder, you will gain access to the beta from phase 3.
Phase 4 is an open beta where anyone can join and characters transfer over to the retail version.
Don't worry if you are not a legacy member or FFXIV account holder, you may still get into the beta earlier than these points via random e-mail invites. There is of course an element of luck here. The above points of entry just remove that luck.
Square Enix will be taking beta applications from sometime in January. No specific date has been announced. The beta is due to start in mid February and last 3-4 months depending on how it goes.
There is also a small note from Yoichi Wada and Naoki Yoshida about the road map which can be found here:
http://lodestone.finalfantasyxiv.com/pl/teaser/index2.html
0 comments - Post Comment


«« Older News »»