Posted by Xenor Vernix on Jun 11, 2013 - 14:16.

Today sees another dev blog update for FFXIV: ARR. We have quoted the new info below.
"
Hello, hello!
Fernehalwes back again for another report on day one of E3.
As many of you already know, FINAL FANTASY XIV has a commanding presence at this year's Square Enix booth. Not only do we have a private theater just for ARR, but 16 game stations (8 Windows PC, 8 PlayStation 3) and a commentary booth─all this to accommodate the Ifrit Battle!
Let me give you a breakdown of how the system works...
First, players who have lined up for the event are led into our private theater, where, after a screening of the Crystal's Call trailer, are given a short presentation about the game and the challenge.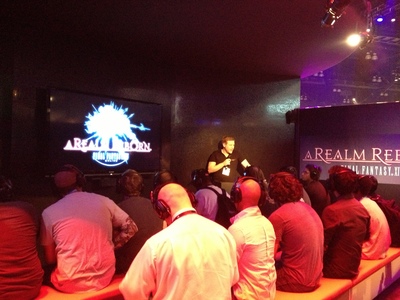 After being split up into two teams and choosing which class they will play as, players are led to the game stations and are given a mere ten minutes to defeat Ifrit (with complete strangers piling on the pressure from behind).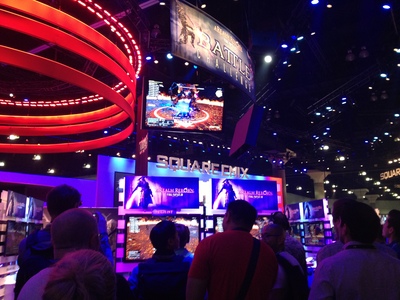 Depending on the outcome, players are awarded one of two vouchers: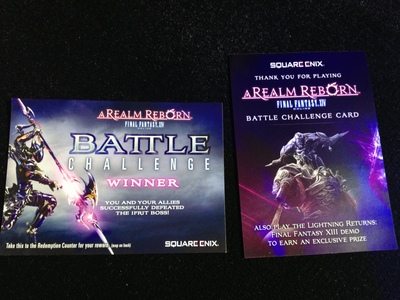 Those who take down Ifrit (and there were actually a lot of winners today), go home with a Meteor Survivor polo shirt, a classy tote bag, and a slick chocobo sticker. Those who wipe...well, despite having their souls damned to the seventh hell by the Lord of the Inferno, they still get to claim the sticker and the tote.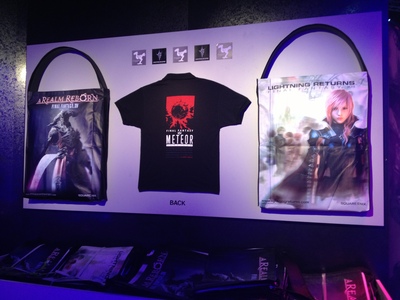 Now, the real question is, how will everyone fare once phase 3 starts?
Yoshi-P will be watching!
Fernehalwes

"
0 comments | |