Posted by Xenor Vernix on Jun 11, 2013 - 12:01.

More FFXIV: ARR info appeared on the dev blog today. Read on for all the new details.
"
Hey all!
Fernehalwes here!
If you've been following the news from E3, you'll know that today was a big day for Square Enix. At 9:00 a.m., we held a private press conference for the media at the prestigious JW Mariott Hotel to showcase what SQEX has in store for the future (hence the conference name, "The Future"). In addition to trailers and and a Q&A session for FINAL FANTASY XV, Kingdom Hearts III, Lightning Returns, and FINAL FANTASY X/X-2 HD Remaster. the one-and-only Naoki Yoshida took the stage to show off the Crystal's Call trailer and tout FINAL FANTASY XIV: A Realm Reborn's entry into the PlayStation 4 ring.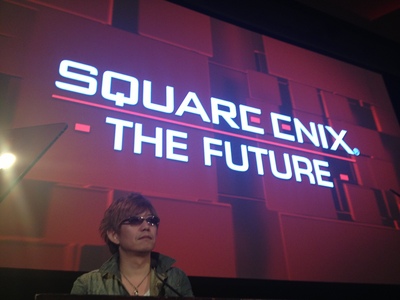 Our moogle mascot tried to force his way onto the stage as well...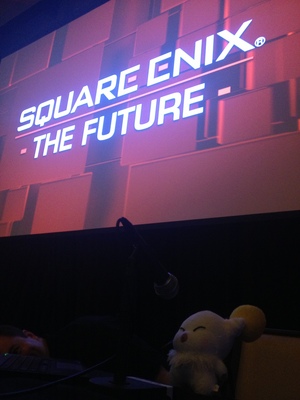 ...but was quickly removed by security and escorted to the elevators back to the lobby...which just happened to be pimped out in Gaius colours!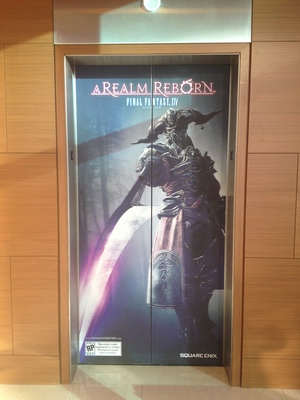 Sweet...
Fernehalwes
"
0 comments | |