Posted by Xenor Vernix on Mar 13, 2011 - 20:08.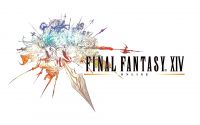 Square Enix has temporarily taken the game servers of Final Fantasy XIV and XI offline due to the tragedy that has been unfolding in Japan in recent days. As you may be aware, the game servers are located in Japan and the disaster there has meant there are severe power supply issues affecting the nation due to a number of nuclear power plants sustaining damage. This has meant Tokyo Electric Power Company (TEPCO) are asking businesses to reduce power use, and as a result the game servers have been taken down.
We would like to take the opportunity to wish the Japanese people a speedy recovery in this difficult time.
The official post from the Lodestone (which is staying online to keep customers updated) is as follows:
"Due to the continuous earthquakes occurring in the eastern regions of Japan since Mar. 10, 2011, the power companies in Japan have encouraged everyone to cooperate by conserving as much energy as possible as it is feared there will not be enough power supply. Based on the current situation, we have decided to shut down the game servers temporarily, and therefore to suspend services of FINAL FANTASY XIV, FINAL FANTASY XI, and PlayOnline temporarily.
The services will be temporarily suspended for at least a week starting on Mar. 13, 2011 10:00 (GMT). We will provide an update regarding the reinstatement of the service as additional information becomes available. In connection with the temporary suspension of services, players will not be billed for any PlayOnline service throughout the April billing cycle. Additional information regarding this matter will also be posted as it becomes available.
We apologize for any inconvenience this may cause, and thank you for your understanding of this unusual situations.
[Date & Time]
A week starting from Mar. 13, 2011 10:00 (GMT)
[Affected Service]
- FINAL FANTASY XIV
- FINAL FANTASY XI
- PlayOnline
* The following services, normally accessible from the official PlayOnline homepage (http://www.playonline.com/), will be unavailable during this time.
- Friend List Plus
- FINAL FANTASY XI Linkshell Community Beta Version
- PlayOnline Friend List Application
- Community Site Link Registration: Owner Menu
* Additionally, the following types of support will also be temporarily unavailable:
- PlayOnline Password Recovery
- PlayOnline Account Cancellation
- All activities requiring the confirmation of personal information
* Please be advised that we will continue to operate the official websites, FINAL FANTASY XIV Lodestone, forums, and the SQUARE ENIX Support Center to be able provide our customers with updates on the current situation.     
[Reference]
An excerpt from the Caution posted on
TOKYO ELECTRIC POWER COMPANY (TEPCO)'s home page:
A big earthquake occurred in the northern part of Japan at 5:46 (GMT) of March 10th 2011. Because TEPCO's facilities have been seriously damaged, power shortage may occur.
TEPCO appreciates customers' cooperation in reducing electricity usage by avoiding using unnecessary lighting and electrical equipment.
We are taking all measures to restore power, however, we expect extremely challenging situation in power supply for a while. We kindly ask our customers to cooperate with us in reducing usage of power."
Source:
The Lodestone
0 comments | |