Posted by Xenor Vernix on Jan 26, 2014 - 23:35.

This weekend Square Enix hosted their 12th live letter from the producer. The letter was centred around the upcoming patch 2.2 as well as other things. Patch 2.2 is titled "Through the Maelstrom" and is scheduled to be released in March. However there is a patch 2.2 which is scheduled to be released on February 22nd; the same day as the PS4 beta begins.
Features scheduled for 2.16:
Retainer summoning bell in Revenant's Toll
Improvements to market board, including a wish list.
Summon a random minion and mount.
Dhorme Chimera and Hydra fights added to the Duty Finder.
Gear sets automatically substitude main arm when the item is no longer there.
Cooldown timer for timeworn maps.
Character stats will affect quick synthesis success rates.
Gear dyeing preview.
Notification feature for the Party Finder.
Party invitation decline feature (not sure what this means).
Mog letter history.
New achievement rewards.
New feature to reselect focus targets.
Map marker feature.
More action icons for macros.
New command to have characters look at the camera.
Characters will appear wet during rainy weather.
Potential targets will have a glowing outline when hovering the mouse over them.
Patch 2.2:
Patch 2.2 will come in March and it will be a big one, brining new raid content, new dungeons and a new primal. Below is a summary of what was shown and what we now know on patch 2.2.
Dungeons:
Amdapor Township will be added. This is a new dungeon to learn more about Amdapor.
Amdapor Township will be the hardest dungeon yet, ilevel not yet revealed.
Amdapor Township is for parties of 4 with the entrance west of Camp Tranquil.
A new Allagan Tomestone will be added to the dungeon.
Pharos Sirius will have its difficulty reduced.
Halatali and Brayflox's Longstop hard modes will be added.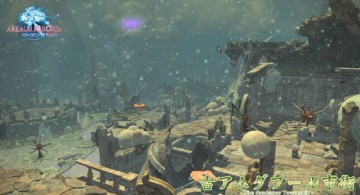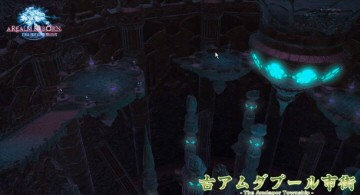 Primals:
A new primal will be added in every major patch from now on.
Leviathan will be added in 2.2, both hard mode and extreme mode. For 8 players.
Hard mode will be for the main scenario so will not be too difficult.
The primal will drop a strong weapon; ilevel revealed in the next live letter.
SMN will not be able to summon Leviathan because Square Enix does not want to give the job new skills without giving every other job new skills. New skills will be added when the level cap is increased in the first expansion pack.
Good King Moggle Mog XII extreme mode will be added.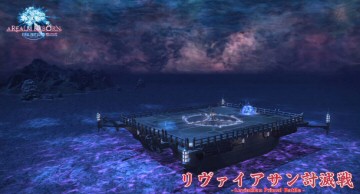 The Binding Coil of Bahamut:
4 new turns will be added, with none being like turn 3 (no bosses, no loot).
The sub name for the turns will be Invasion, however the name may still change.
The entrance to turns 6-9 appears to be in North Shroud.
As with turns 1-5, progress will be recorded for turns 6-9.
You will be required to clear turns 1-5 in order to enter turns 6-9.
Turns 1-5 will be added to the Duty Finder and the weekly lock out removed. Difficulty will be "eased".
A new buff will be added to help players struggling with turns 1-5.
There will be a new item level for the gear rewards.
Other:
The Glamors system will be added (formerly known as the vanity system.)
New crafting recipes will be added for high item level gear, glamours and other stuff.
New hair styles will be added.
Adjustments to help prevent kick feature abuse.
Kobold and Sahagin beast tribe quests will be added.
New fishing challenges will be added.
Broom minion, mini Kobold minion will be added.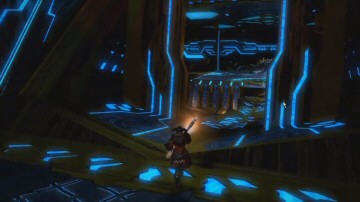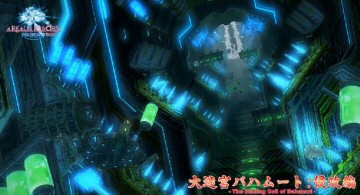 Along with patch info, some unrelated things were also mentioned during the live letter. These are highlighted below.
New Products:
The PS4 version of FFXIV: ARR will be released on April 14th 2014.
Pre-orders will begin on January 27th 2014.
The CE will give a fat chocobo mount and a wind up moogle minion.
People who already own a CE on PC or PS3 will also receive these items.
The FFXIV: ARR Official Soundtrack will be released on March 27th 2014.
It will contain 119 songs, 6 hours 40 of music up to patch 2.1.
A wind up Bahamut minion will come with the soundtrack.
A 469 page strategy guide will be released on February 27th 2014.
Other:
Square Enix will look at house prices again at the end of February.
Small houses will be able to build an airship in the basement.
A special mount may be added to help get people playing as tanks.
Events:
A Valentines day event will run from February 4th to February 24th.
The Lightning Returns event will return from February 4th to February 17th.
Admin Note:
As a side note we realise a lot of 2.1 content still needs to be added to the website. This will be done very soon. I was on holiday for the first 3-4 weeks of patch 2.1 so things were delayed.
2 comments | |