Posted by Xenor Vernix on Sep 15, 2009 - 18:18.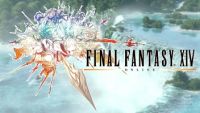 Final Fantasy XIV Info is a brand new site for all the latest FFXIV news and announcements. Over time the site will become a large resource for all things FFXIV, especially after the game's release when new features will become available such as item databases and mission information.
While we're all waiting for the game, why not
sign up
and participate in our forum or the social networking part of the site? You can make friends, post pictures and create a profile. This area too will see feature upgrades as the game is released.
3 comments | |