Posted by Xenor Vernix on Jul 08, 2010 - 18:12.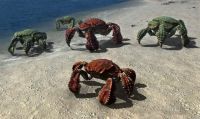 According to the official Final Fantasy XIV Twitter account, the beta test will begin on Saturday 10th of July. Phase one of the beta is expected to last about a month, at which point they will open the servers 24/7.
While on the subject of Twitter, you can now follow us at @FF_XIV_Info.
Source:
Official FFXIV Twitter
0 comments | |