FFXIV: A Realm Reborn Release Date
FFXIV: A Realm Reborn, also known as FFXIV V2 has not yet been given a release date, however the game is very near completion and is expected to be released around the summer of 2013.
Recently alpha testing has been completed and a roadmap has been released discussing how the
beta testing
will be conducted. This roadmap places the release date of A Realm Reborn anywhere between May and July 2013, assuming there are no major delays.
The PS3 version is due to be released at the same time and will feature its own user interface. There has been talk of FFXIV appearing on other consoles such as the Wii U, however nothing has been announced. All focus is currently on the PC and PS3 versions. It has been said that there is also a touch based user interface in the works designed for tablets and Windows 8 based devices.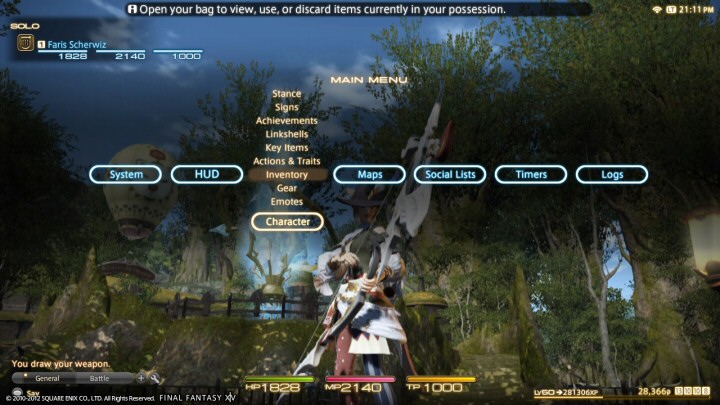 A screenshot of the Final Fantasy XIV: A Realm Reborn PS3 User Interface
Once the release date for
FFXIV: A Realm Reborn
is revealed we will let you know here.
FFXIV v1.0 Release Date
FFXIV was released worldwide on the PC on September 30th 2010, with the PS3 version eventually being delayed from its March 2011 expected release until the latter part of 2012. People purchasing the PC collector's edition were able to play from September 22nd 2010.
The game was to have a
service fee
after a 30 day free trial, however this trial was extended until January 2012. Each account came with one free Retainer, with a second one eventually being added for free. Retainers act like mules that can stay logged in when you aren't and sell your items, or for storage.
The collectors edition of the game came with the following items: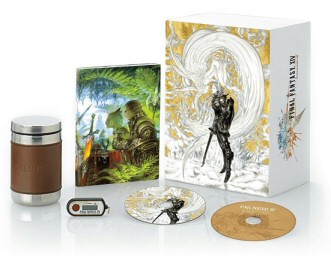 * 6 days early access to the servers
* 30 day free trial period
* Behind the scenes DVD
* Security Token
* FFXIV tumbler
* Map of Eorzea
* Travel Journal featuring concept art
* A special pass allowing a friend to play for a short period of time
* Onion Helm in-game item
Players who received FFXIII campaign codes were able to obtain an item called Asuran Armguards, which improves the effectiveness of tools.