FFXIV Maps: Lower La Noscea
If you are looking for THE FASTEST WAY to reach the level cap with any class or job, this FFXIV Leveling Guide by Killer Guides is a definite must have! There is nothing that comes even close in regards to level of detail and overall quality.
[Advertisement]
Lower La Noscea
is an area of
La Noscea
and connects to Middle and Eastern La Noscea. There is a boat right to Western La Noscea via the docks at Candlekeep Quay and the area also connects to the city of
Limsa Lominsa
. The main areas of the map are Red Rooster Stead and Moraby Drydocks, with the areas surrounding each designed for different level ranges.
Areas: Region | Lower | Eastern | Middle | Western | Upper | Outer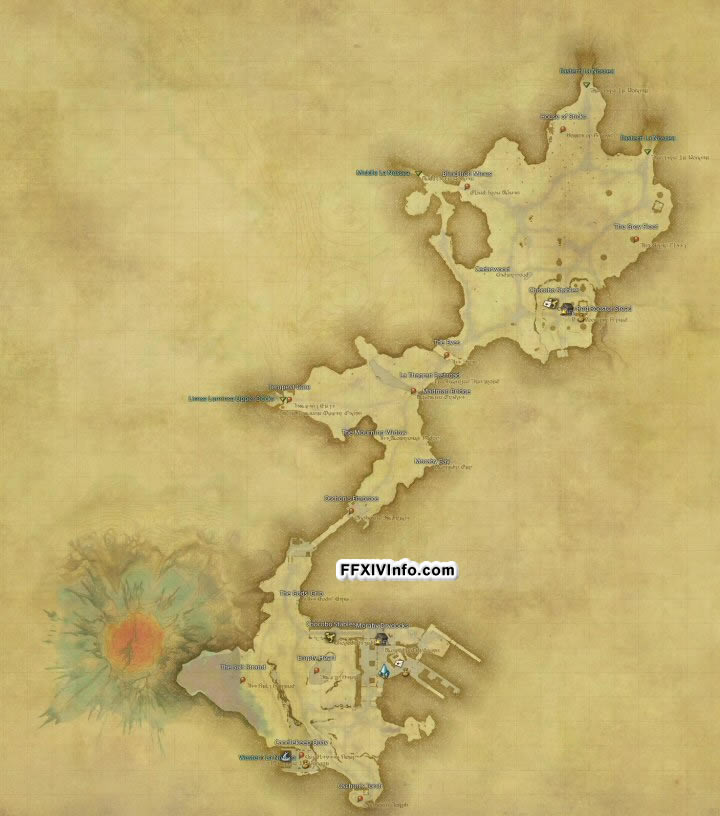 Click for a larger version.
Lower La Noscea Screenshots