If you are looking for THE FASTEST WAY to reach the level cap with any class or job within 7 days, this FFXIV Leveling Guide by Killer Guides is a definite must have! It comes with step-by-step leveling tips, quest walkthroughs, detailed primal battle strategies, extensive dungeon guides, and more.
[Advertisement]
Region
Central Highlands
Western Highlands
Coerthas
is the mountainous region outside the city of Ishgard and can be accessed from Ishgard, the northwest of
The Black Shroud
and the north of
Mor Dhona
.
As A Realm Reborn only contained Coerthas Central Highlands this page used to be for that area, however that has moved to its own page so that we can have a page for the Coerthas region. A map of the Coerthas region will be added shortly after the Heavensward expansion.
Coerthas ARR Screenshots
These will be added after the launch of the expansion.
Coerthas 1.0
Before the destruction of the world by Bahamut at the end of the Seventh Umbral Era the region of Coerthas looked very different. We feel this may be interesting to some players so the map can be found below along with a few screenshots.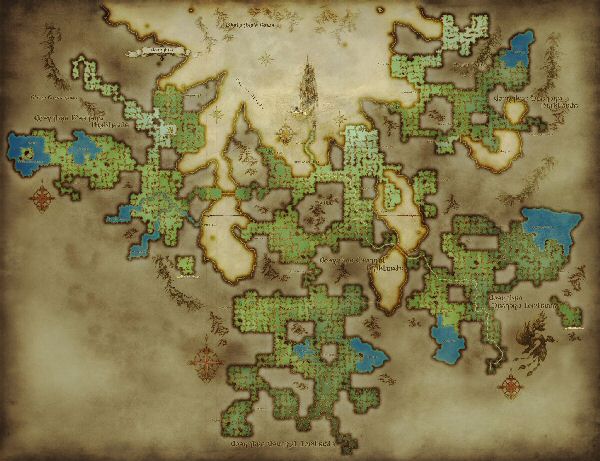 We ask that you do not link directly to these maps as they use a lot of bandwidth. Instead please link people here.
Coerthas 1.0 Screenshots