If you are looking for THE FASTEST WAY to reach the level cap with any class or job within 7 days, this FFXIV Leveling Guide by Killer Guides is a definite must have! It comes with step-by-step leveling tips, quest walkthroughs, detailed primal battle strategies, extensive dungeon guides, and more.
[Advertisement]
Region
Central
Western
Eastern
Southern
Northern
Central Thanalan
is an area of
Thanalan
and connects to Western, Eastern, Southern and Northern Thanalan. It also connects to the city of
Ul'dah
. Central Thanalan is the primary starting area and is right outside of Ul'dah's main gate.
Black Brush Station is the main hub of the area and in the north-west of the map is the Cutter's Cry dungeon.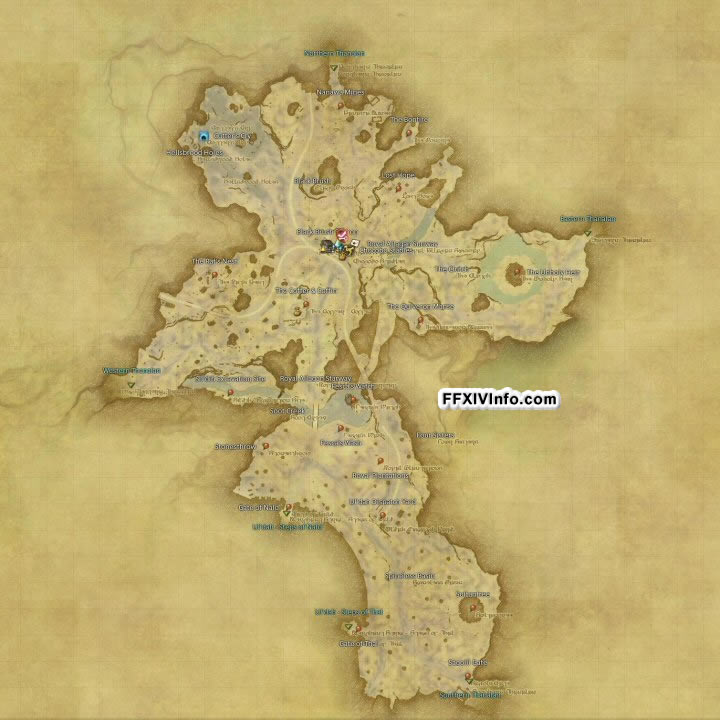 Click for a larger version.
Central Thanalan ARR Screenshots