Region
Central
Western
Eastern
Southern
Northern
Western Thanalan
is an area of
Thanalan
and connects to Central Thanalan and the city of
Ul'dah
. You can also catch a ferry to the city of
Limsa Lominsa
from the western edge at the ferry docks.
The main hub of the area is at Horizon, which is centrally located. The dungeon
Copperbell Mines
is not far from here. The area to the far north-west is gated off so we were unable to uncover this portion of the map.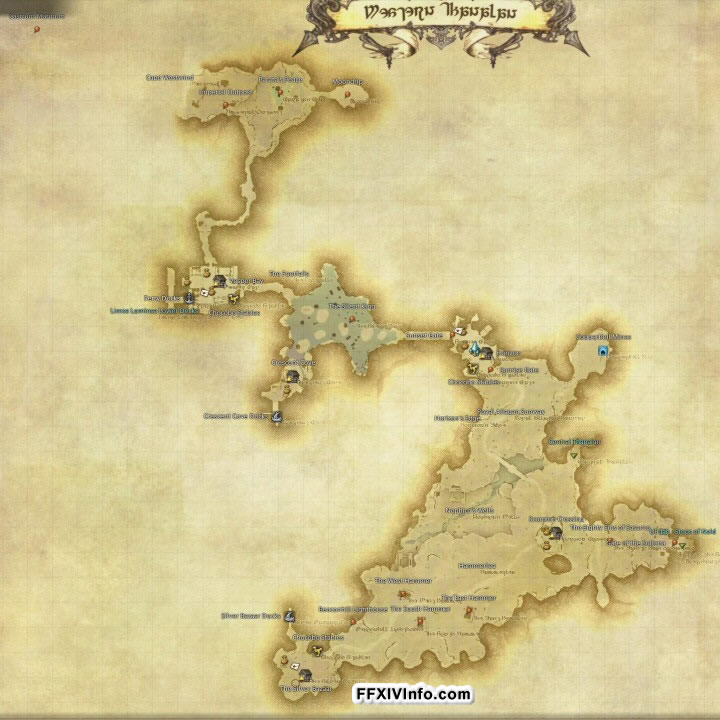 Click for a larger version.
Western Thanalan ARR Screenshots