Region
Central
Western
Eastern
Southern
Northern
Southern Thanalan
is an area of
Thanalan
and connects to Central and Eastern Thanalan. It is one of the largest area maps in the game, if not the largest. It has a diverse landscape featuring a sandy desert in the far south. In the east is the home of the Amal'jaa.
Little Ala Mhigo and Forgotten Springs are the main hub in the area and it is designed for players in the 30+ level range. The Amal'jaa home at Zahar'ak is even higher.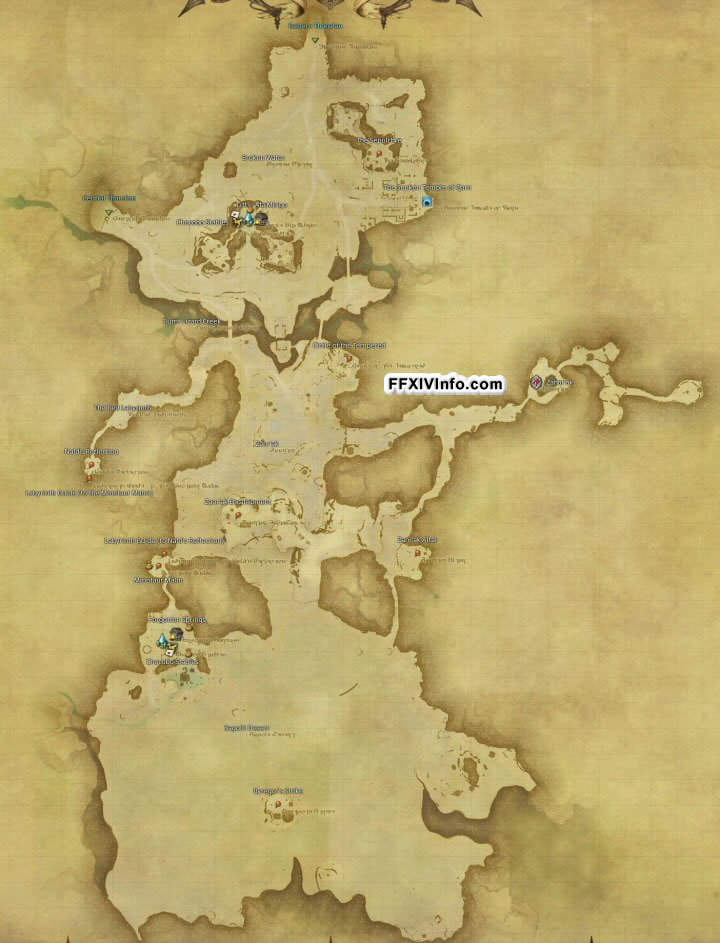 Click for a larger version.
Southern Thanalan ARR Screenshots