Mor Dhona
is a dark wasteland kind of area in the west of
Eorzea
. It has a large lake in the centre with what looks like a crashed airship from a battle fought long ago. It can be accessed from the south of
Coerthas
, the west of
The Black Shroud
and the north of
Thanalan
. There are no public dungeons or instanced raid dungeons in this region.
We ask that you do not link directly to these maps as they use a lot of bandwidth. Instead please link people to this page. Clicking on a map will give you a larger version.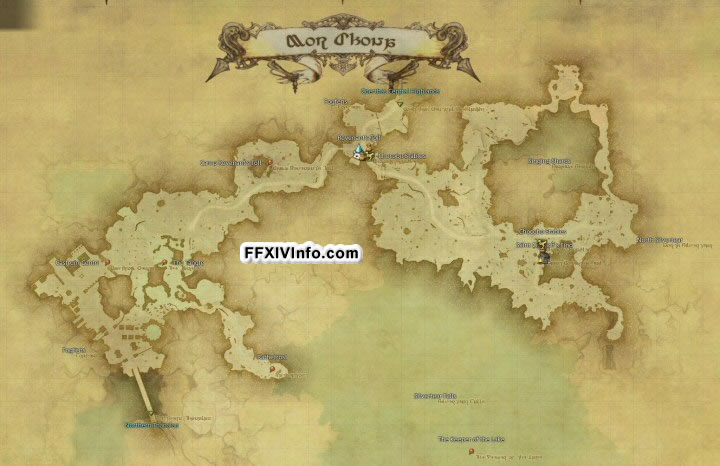 Click for a larger version.
Mor Dhona ARR Screenshots
Coming soon...
Mor Dhona 1.0
Before the destruction of the world by Bahamut at the end of the Seventh Umbral Era the region of Thanalan looked very different. We feel this may be interesting to some players so the map can be found below along with a few screenshots.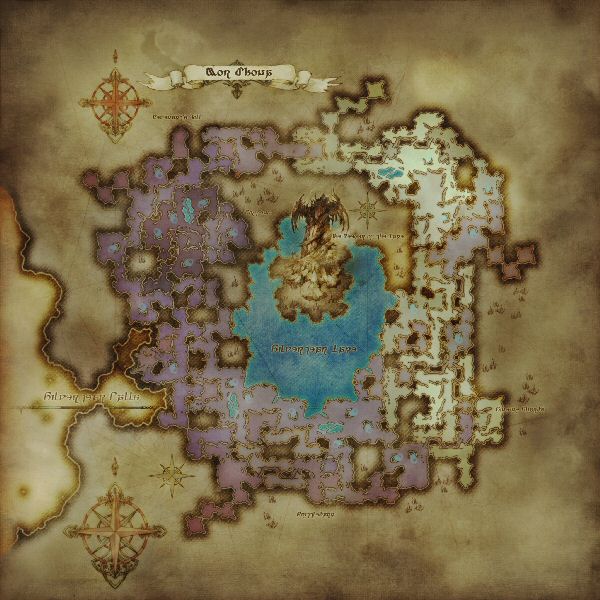 Mor Dhona 1.0 Screenshots
Some screenshots of Mor Dhona can be found below. These are from the beta version of the game and were taken by FFXIV Info in September 2010.