Posted by Xenor Vernix on Mar 30, 2010 - 16:24.
If you are looking for THE FASTEST WAY to reach the level cap with any class or job within 7 days, this FFXIV Leveling Guide by Killer Guides is a definite must have! It comes with step-by-step leveling tips, quest walkthroughs, detailed primal battle strategies, extensive dungeon guides, and more.
[Advertisement]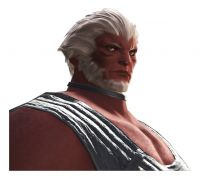 The official Japanese website saw a small update today. You can find new screenshots showing off the different races and tribes that will be available. You can also find these screenshots in our
screenshot gallery
.
You can also find a new track playing in the background. The track will be familiar to Final Fantasy fans as it is a variant of the Final Fantasy theme that has appeared throughout the series.
The North American and European sites remain unchanged.
Source:
Official Japanese Final Fantasy XIV Website
3 comments | |