Posted by Xenor Vernix on Oct 15, 2010 - 18:44.
If you are looking for THE FASTEST WAY to reach the level cap with any class or job within 7 days, this FFXIV Leveling Guide by Killer Guides is a definite must have! It comes with step-by-step leveling tips, quest walkthroughs, detailed primal battle strategies, extensive dungeon guides, and more.
[Advertisement]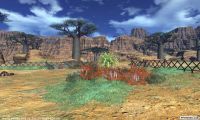 It's no secret that the launch of FFXIV has left players very frustrated and unhappy with the game they have bought and subscribed to. Interface problems and bugs have been the biggest cause for complaints, and the lack of information from the developers about when these issues would be resolved hasn't helped. The developers realise this so as a result they have extended the free trial period for people registering before October 25th to 60 days. The full details from the developers are as follows:
"First of all, we would like to thank you for joining us in the realm of Eorzea, and hope you are enjoying your adventures.
Since the official launch of service on September 30, 2010, we have received a wealth of constructive feedback from the FINAL FANTASY XIV community, and the development and management teams would like to take this opportunity to express their sincerest gratitude. For those who purchased the collector's edition and began to play one week before official service began, the month-long free play period is drawing to a close. Considering the nature of much of the feedback we received, however, and the current state of the game, we have decided to extend the free trial period for all users. Please continue reading for further details.
We would like to assure players that the world of FINAL FANTASY XIV is constantly growing and evolving, and the voices of the community are essential to that process. The development and management teams are carefully considering all player feedback, and working diligently to implement whatever changes and additions will serve to make Eorzea a better home for adventurers. We humbly ask for your continued support to this end.
Today, we have released information regarding forthcoming version updates. For further details, please view the following Lodestone Topics:
・Version Updates Coming Soon! (15/10/2010)
(
http://lodestone.finalfantasyxiv.com/pl/index.html
)
・Ask the Devs! (15/10/2010)
(
http://lodestone.finalfantasyxiv.com/pl/topics/detail?id=33be5935a0fc4018e52c4837d0d19898de3263f8
)
・Message from the Director (15/10/2010)
(
http://lodestone.finalfantasyxiv.com/pl/topics/detail?id=246d20e1a81fe6b6854f61d7bf0187bd24c462ad
)
Free Trial Extension Details
- Eligibility
Only customers who have registered FINAL FANTASY XIV service account and purchased a character by Oct. 25, 2010 will be eligible for the extension of the free trial period. Customers purchasing their first character after that date will be entitled to the standard 30 day free trial period only.
* Character purchase must be done by 23:59 (GMT) on Oct. 25, 2010 / 00:59 BST on Oct.26, 2010.
* Accounts that have been terminated due to violation of the User Agreement are not eligible.
* If multiple service accounts are registered, all service accounts will be eligible.
- Extended Period
The free trial period will be extended by 30 Days (By combining with the initial free trial period, the total will be 60 days.)
* Both the end date of free trial period and billing start date will be extended automatically. There is no change or update that needs to be done manually. A Reminder Notice will be issued before the billing start date.
* Despite the length of the contract period that was selected, whether it be 30 days, 60 days, or 180 days, the extended period will remain 30 days for all eligible players.
After the extended free trial period has come to an end, billing will be processed based on the selected contract period.
* Even in cases where auto-renewable options have been disabled, the free trial period will be extended and players will be allowed to play FINAL FANTASY XIV until the new end date of free trial period.
* Even if you have already received the notification mail on the end of free trial period and the schedule on monthly fee billing, the extension of free trial period will apply.
* The process of extension of the free trial period within the Square Enix Account Management System is scheduled to take place on Oct. 19, 2010. An announcement will be made once the process is complete.
* After the free trial period is extended, the new billing start date will become available on the Square Enix Account Management System."
Source:
The Lodestone
0 comments | |