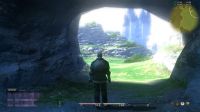 Square Enix updated their official Final Fantasy XIV Twitter today with a new post regarding beta invites. We thought it would be worth sharing with you in case you do not use Twitter regularly or if you do not follow their Twitter. What they posted is as follows:
@FF_XIV_EN - "
Keep a look out for exciting new opportunities to get Beta Test access! Your favorite FFXIV fan sites just might be able to help!
"
We aren't sure exactly what this means but it's clear new beta invites are on the way for the game. We think it will come in the form of large Final Fantasy XIV fan sites receiving beta invites to distribute to their readers via an application process. However, that is just us speculating. We will be sure to keep you informed as more details arise.
Source:
Official FFXIV Twitter