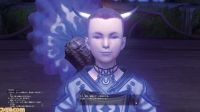 Final Fantasy XIV director Nobuaki Komoto has posted a message to the players on the Lodestone site. He talks about the version update that will be coming in December and gives more details about changes and additions that will be made at this time. Some will also come in November. It looks like we can look forward to notorious monsters in the near future and we have confirmation on how these will be implemented. The full message is below:
"As always, we would like to thank you for choosing to play FINAL FANTASY XIV.
In this Topics, I will speak at length about the forthcoming version update.
Allow me to begin by stating that the development team plans to release a version update at a rate of once every three months, of which the large-scale version update currently planned for December will be the first. Nothing is more important to us than seeing to the prompt implementation of the various changes and features players desire to improve playing conditions. In that vein, there are several adjustments and additions which we will be introducing before December's version update.
A good deal of the constructive feedback we received was in regards to the market and retainer systems. As previously addressed in an installment of Ask the Devs, several improvements will be brought to both of these features. Among these are a simplification of retainer access which no longer requires use of the interactions menu, and specific reduced taxes in market wards which will serve to reorganize them by item types.
Further changes we have planned for the near future, which will be coming sometime after the first version update, include the following:
Search feature to allow item searches by individual wards
Icon display to identify retainers selling sought-after items
Increase in the number of retainers that may be employed
A version update scheduled for late November will contain a number of other changes and additions as well. Below is a list of the primary points of focus.
User Interface Adjustments
In response to the generous amount of player feedback we received, a number of changes and new features will be implemented in this area. Many players have voiced dissatisfaction with several facets of the user interface, such as the chat feature and targeting mechanism, and we will be working to remedy these issues as soon as possible.
For more details, please read Ask the Devs.
Party-Based Battle Balancing
Party-based battle will be undergoing a number of adjustments and tweaks, but players may rest assured that we have every intention of staying true to our policy of making a game that is enjoyable for solo players as well.
At present, players have voiced concern over a lack of necessity for forming parties, as well as a shortage of situations that demand the execution of multiplayer battle strategies. To address such issues, we will be making modifications to the way in which the enmity mechanism works, in addition to reexamining the Battle Regimen system.
Server Lag
Notable lag has been observed in certain areas of the game, particularly when a large number of players are gathered together. To combat this, such areas will be divided into multiple "sections" for the purposes of server-side processing, thereby reducing concentrated loads and subsequent lag on individual World servers.
Distribution of Enemies
In an attempt to further reduce occurrences of lag, we initially avoided placing a large number of enemies in close proximity to one another. With, however, the implementation of the measures mentioned above to reduce server lag, and as player concentrations are beginning to disperse from the starting areas, we will be looking into a redistribution of enemies that is more conducive to enjoyable adventuring.
Another significant addition planned for the December version update is the introduction of notorious monsters (NMs), which will appear in open areas and on guildleves (faction leves). Coming together with the notorious monsters will be a wide variety of new items and rewards, and future version updates will usher in all-new content centered around these formidable new enemies.
Further details regarding notorious monsters and associated new loot will be released in Topics posts as they become available, so be sure to check in regularly!
We also have several seasonal events scheduled to take place beginning in December, and hope that you will all look forward to those as well!
There are still more changes and additions slated for year's end and early next year as well. We will make sure to release information regarding them as soon as we are able in the ongoing Ask the Devs FAQ.
Thank you again for your time, and we hope that you will continue to enjoy your time in ever-evolving Eorzea!
FINAL FANTASY XIV Director
Nobuaki Komoto"
Source:
The Lodestone