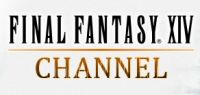 Square Enix have posted the fifth part in the series "Eorzea: The Making of a Realm". This part focusses on the cutscenes. It talks about how scenes are first designed in storyboard format and then finalised before motion capture technology is used to recreate the scene in a digital format. The scene is then edited on a computer to add lighting and weather effects to make it look more real and put together with other elements of the cutscene.
You can view the video below:
Source:
Official FFXIV Youtube Channel.