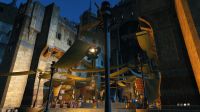 Eorzeapedia have posted details of the collector's edition of Final Fantasy XIV. We already know that it contains a security token, travel journal and Right of Passage document but until now we did not know the exact details of these.
The security token will be the same as the one already available for Final Fantasy XI and will provide your FFXI account with more security.
The travel journal contains 160 pages of never before seen concept art and a map of Eorzea. There's also a lot of note pages.
The Right of Passage document is mailed to players and contains the name, surname, race, clan, birthday and gender of the character that you create. There are three different types, one for each of the three starter cities. A sample of one can be found below.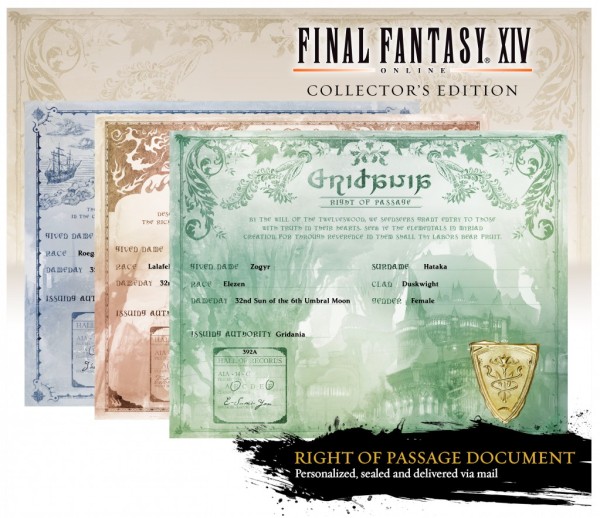 Source:
Eorzeapedia