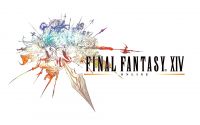 After the poor launch of Final Fantasy XIV and the harsh criticism the game has received by both the players and the gaming media, Square Enix have come to the conclusion that a change in the development team at the top is one of the ways to re-assure players that they are doing all they can to make FFXIV a successful game. In addition to the development team changes it has been announced that the PS3 version will be delayed until Square Enix feel the game is at a high enough standard and that the free trial will be extended until a plan is in place to reach this goal.
The full announcement on the changes is below.
"Thank you for your continued interest in and support of FINAL FANTASY XIV.
While more than two months have passed since the official launch of FINAL FANTASY XIV service, we deeply regret that the game has yet to achieve the level of enjoyability that FINAL FANTASY fans have come to expect from the franchise, and for this we offer our sincerest of apologies.
After thorough deliberation on how to meet those expectations, it was decided that the most viable step was to approach improvements under new leadership and with a restructured team.
To realize this vision, and in doing so, provide our customers with a better game experience, we have assembled our company's top talent and resources. Taking over the role of producer and director is Naoki Yoshida, a passionate individual for whom customer satisfaction has always taken top priority. Not only is he one of our Group's most accomplished and experienced members, Naoki Yoshida is also a charismatic leader possessing the skill to bring together and effectively helm a team which encompasses a wide range of responsibilities. We also welcome several new leaders handpicked from other projects to work with the existing talent on FINAL FANTASY XIV.
We realize time is of the essence and are fully determined to provide our customers with quality service. It is because of this that we ask our customers to be patient until we are able to confidently present them with a concrete plan outlining FINAL FANTASY XIV's new direction. The free trial period will be extended until that time.
Regarding the PlayStation 3, it is not our wish to release a simple conversion of the Windows version in its current state, but rather an update that includes all the improvements we have planned. For that reason, we have made the difficult decision to delay the release of the PlayStation 3 version beyond the originally announced date of March 2011.
The FINAL FANTASY XIV team is working hard to bring our customers an unparalleled adventure, and we ask for your continued understanding and support as we march ever diligently towards that goal."
President and CEO, Yoichi Wada
"The development and management teams would like to make an announcement regarding personnel changes.
[Organizational Changes to the Development Team]
To improve the service of FINAL FANTASY XIV, Square Enix has made the following changes to the development team:
Managerial Changes
Producer/Director
Naoki Yoshida
Section Leader Changes
Assistant Director
Shintaro Tamai (FINAL FANTASY X, Front Mission 5: Scars of the War)
Lead Game Designer
Nobuaki Komoto (FINAL FANTASY IX, FINAL FANTASY XI)
Lead Combat System Designer
Akihiko Matsui (FINAL FANTASY XI)
Technical Advisor
Yoshihisa Hashimoto (Next Generation Game Engine Development)
Lead Programmer
Hideyuki Kasuga (FINAL FANTASY XI, DIRGE OF CERBERUS -FINAL FANTASY VII-)
Senior Concept Artist
Akihiko Yoshida (FINAL FANTASY XII, Vagrant Story)
Lead Artist
Hiroshi Takai (FINAL FANTASY XI, THE LAST REMNANT)
Lead UI Designer/Lead Web Designer
Hiroshi Minagawa (FINAL FANTASY XII, Vagrant Story)
These members will make up the development team's new core-a core dedicated to ensuring we achieve a level of enjoyability that will more than satisfy our customers. Under a schedule of more frequent version updates, the new leaders and their respective sections will strive for continued improvements to FINAL FANTASY XIV service operation and development.
[Extension of the Free Trial Period]
As stated above, the newly restructured team's top priority is to bring about improvements to the game's enjoyability, and therefore we have decided to extend the free trial period until we can provide a plan that outlines a level of enjoyment that will satisfy both us and our customers. When we are confident that we have reached that goal, we will notify our customers immediately.
[Future Version Updates]
At present, the development team is putting the finishing touches on the previously announced version update, which is still slated for release in mid-December. In addition, there is one more version update scheduled for release before year's end. Details on the content and dates of these updates will be released in the near future.
[Delay of the PlayStation 3 Version Release]
Although the release date for the PlayStation 3 version of the game was previously announced as late March of 2011, we regret to inform that this date has been changed.
The PlayStation 3 release will be delayed until we are confident that the game has reached the level of enjoyability and service befitting the FINAL FANTASY name for users on all supported platforms. We offer our sincerest apologies to any fans anticipating the PlayStation 3 release, and humbly ask for your continued patience and understanding as both the development team and Square Enix as a whole strive towards making FINAL FANTASY XIV a truly enjoyable and unforgettable adventure.
[New Development Team Policy]
I would like to take this opportunity to greet all of you—those currently playing FINAL FANTASY XIV, those who have taken a respite from playing, and those awaiting the PlayStation 3 release—and offer a brief word by way of an introduction.
No doubt there are very few, if any, among you who have ever heard the name Naoki Yoshida. To be sure, I have never been in the fore on any of the titles I have worked on in the past. I am, however, honored and privileged to work alongside many talented and inspiring colleagues, and with their support have enjoyed making games for a number of years. I am aware that a great many people will think the responsibility of leading FINAL FANTASY XIV is far too large a task for someone so unknown. After all, even my very best may seem no more than a drop in the bucket when considering the sheer scope of FINAL FANTASY XIV. But working together with me are the very talented and very capable development and management teams, whose dedication and motivation are unwavering. I would like to ask you to please put to rest uncertainties that you may have.
Now, more than ever, myself, the development team, and Square Enix as a whole, are committed to furthering our efforts to provide a quality service.
Everything we do will be for our players and customers."
FINAL FANTASY XIV Producer/Director, Naoki Yoshida
"First of all, I would like to apologize for our inability to fully satisfy our users with the initial release of FINAL FANTASY XIV. I take full responsibility for the game's current situation, and have therefore made the decision to step down from my role as producer. A number of concerns that have been voiced by users, such as the design of the user interface, availability of tutorials and game content, and battle system functionality, represent key issues that must be addressed. While improvements are already well underway in many areas, we were unfortunately not able to incorporate player feedback as quickly as we would have liked. We are aware, however, that in many cases, addressing these issues will call for a reworking of game elements. As these changes are our first priority, they will be commanding our full attention and efforts. It is to that end that we have put a new organizational structure into place for the development team. Under this new system, FINAL FANTASY XIV will see changes and additions in line with the desires and expectations of players. Though no longer producer, I will be continuing to support the development team in other capacities, and personally hope that you will continue your adventures in the realm of Eorzea."
Hiromichi Tanaka
Source:
The Lodestone