Crystal Tower: The World of Darkness Guide, Loot & Maps
Labyrinth of the Ancients
Syrcus Tower
The World of Darkness
Crystal Tower: The World of Darkness is the final section of the Crystal Tower raid series. The raid is intended for 3 parties of 8 forming an alliance and is designed for casual play, meaning it is not difficult content. In patch 2.5 players were restricted to one item of loot per week, however this is likely to change with 3.0. Upon completion of the raid, a new weekly quest opens up allowing you to obtain one upgrade item for i120 poetics gear per week.
The raid is found within
Mor Dhona
and is accessible upon completion the Syrcus Tower raid that preceeds it. You can then take on the quest "The World of Darkness", which is given by Rammbroes in Mor Dhona (X:30 Y:12).
Compared to a dungeon, you will find Crystal Tower: The World of Darkness is a fair bit longer and contains four bosses. After each boss there will be a chest for each of the three parties, while the final boss has a chance at giving a fourth chest that is shared across the entire alliance.
The World of Darkness has four bosses, and while this is a raid their difficulty is tuned so that an alliance formed via duty finder will not have any problems. However that doesn't mean you can get through without an understanding of the fights as they do have mechanics that will kill you or wipe the group if people aren't paying attention.
Boss Guide
First up we have Angra Mainyu. This guy has a number of deadly mechanics, which are explained below.
The first mechanic you are going to encounter is called
Double Vision
. You will notice half the floor in the arena turns white and the other half turns red, with the dividing line being in line with the front/back of the boss. The first time you see it you can stand anywhere. It will apply a stacking debuff that increases the damage you take from the same coloured floor. So if you stand in red you will have a stack of 1, if you stand in red next time you will have a stack of 2. If you get hit a third time with the same colour you will most likely die unless you are a tank. The key to this mechanic is to just alternate which floor pattern you stand on, so go red then white then red etc. If you get hit by the same colour twice don't worry, just make sure you don't get it wrong a third time.
Mortal Gaze
- The boss will cast Doom on to anyone who is looking in his direction. Kinda like the Voice mechanic in Turn 7. You can dodge this by looking away when you see him casting it. If you get hit you will have 10 seconds to remove the Doom debuff before you die. To remove the debuff you must stand on a white circle on the floor. This white circle will rotate around four locations in the arena so make note of where it is and pre-empt its next position.
Level 100 Flare & Level 150 Doom
- These two mechanics are very similar in operation. A player will be bound and a circle appear around them. The 100/150 in the ability names determine how many people must be standing in the circle in order for no one to die. As everyone is level 50 you will need a multiple of 2 people for Flare and a multiple of 3 people for Doom. Anything else will result in the death of everyone in the circle. Tether lines will appear attached to random players if you have the right number of people in the circle. The easiest solution is to just have everyone but the bound player run out of the circle.
The final mechanic from this boss that you should be aware of begins with four
Final Hourglass
targets appearing on the ground. The arena floor will also contain a cone pattern that will rotate on four corners. This is a DPS check as you must defeat the four hourglasses before the rotating pattern stops. If you don't then everyone within the cone will die. When you kill all four hourglasses the cone pattern will also stop, however you will be able to run out of it rather than die.
During the fight a couple of weak adds will spawn - these should not pose any threat but should be eliminated quickly.
Five-headed Dragon.
The second boss is perhaps the easiest boss in the raid but still has a bunch of mechanics to be aware of. The fight is mostly about dealing with adds correctly - these are explained below.
Prominence orbs
- These must be killed as soon as possible otherwise raidwide damage of around 2k will be inflicted to all. Generally a group can handle one exploding but more than that can cause a wipe.
Poison Slimes
- When you kill a slime a puddle will be left; this allows a player to stand in it to prevent more slimes from spawning. Kill these quickly otherwise they will merge into a Toxic Slime that will cast Silence on everyone and deal a large amount of damage.
Dragonfire Fly
- A player will have a red Dragonfire Fly tethered to them. The player is given a debuff and needs to pass the Dragonfire Fly to another player before the debuff expires and kills them.
Discordance
- The boss will spawn his extra four heads and it is a DPS race to kill them before Discordance finishes casting. Failure to do so will result in a wipe, however you can survive with just one head left. This will most likely happen twice during the fight.
Breath of Thunder
- This mechanic will place a purple marker over a player's head and deal around 10,000 damage split between the number of people it hits. To survive this attack the player should ensure that he is standing next to one or two other players.
Ice
- This will place a marker on a player and when it disappears a ground circle will appear. This will freeze anyone stood in it, much like the mechanic of the first boss in Snowcloak. While frozen you will be unable to move or use actions. It will wear off automatically. Be aware that the initial circle will expand multiple times and there may be multiple circles on the ground.
Heatwave
- This will deal 500 damage to you for each action or movement you take while it is on you. The boss will cast it on everyone at once so everyone should stop attacking or moving and healers should take care while healing the tank.
Cerberus
At the start of the fight people will likely shout "A = adds, B = belly, C = chains." While this is not necessarily the best strategy for the fight it is the simplest and easiest to co-ordinate in a DF group. Each party has a role to play and these will be explained below.
First, the adds. Throughout the fight multiple
Wolfsbane
adds will spawn. These are nothing special however they will overwhelm the group if left alone. Party A will generally destroy them however there is nothing to stop other groups from helping.
Cerberus will break free from his chains at 90% of his HP and gain access to some new mechanics. He will also attack faster and harder. The goal of the group is to rechain him as quickly as possible. To do this people must enter his stomach (usually party B) and defeat the Stomach Wall targets. These are weak and won't attack you however there will be a couple of adds in there with you.
Getting inside is the tricky part. You must stand near a
Gastric Juice
and wait for it to minify you. From here you can run to the purple goo and stand in it. This will allow you to get eaten and enter Cerberus' stomach. Be warned however that standing in the purple goo without mini status will get you killed when Cerberus comes to eat.
Once the
Stomach Walls
have been defeated Cerberus will be in a weakened state and players outside (usually party C) will need to run to the chains and re-attach them to the Open Fetters on Cerberus. If you don't rechain him before he finishes casting Reawakening then he will gain maximum haste stacks that will lead to a wipe.
Hound Out of Hell
- This is a charge attack in the direction he is facing. It will deal high damage to anyone hit by it.
Ululation
- This will place Fear debuff on anyone not stood near another player.
Sulphurous Breath
- A frontal line attack that will go off in three directions.
Tail Blow
- A simple rear cone attack that can be avoided by not standing behind him.
Cloud of Darkness.
This is the final boss in World of Darkness and possibly the most difficult. There is a lot going on and a lot of mechanics to be aware of.
The first thing you will notice is that she is at the edge of the arena and you cannot move her. She will however move to different locations around the edge of the arena on her own and each time she does this she will fire a
Zero-Form Particle Beam
to the opposite side of the arena. To avoid this you should avoid standing in the middle.
Feint Particle Beam
- A random player will be targeted with a marker and they will be hit with a laser. They will then be chased with some explosions. The player should stay away from it and use Sprint if necessary because while you can survive some explosions each one will add a Vulnerability Up stack that makes the next explosions take more and more damage. This will eventually lead to the player dying.
Meteors
- Throughout the fight meteors will begin to slowly fall to the ground. The places they are about to hit will have circular markings on the ground and players should ensure all of these are covered by at least one player. If no one is there when a meteor falls then everyone will take high damage.
Add phases
- On a couple of occasions the Cloud of Darkness will go invulnerable to all attacks and lots of small Dark Cloud and Dark Storm adds will spawn. The Storms have around three times as much HP as the Clouds and the group needs to prevent the adds from reaching the Cloud of Darkness. For each cloud that reaches her she will gain a stack that determines the amount of raid-wide damage she will inflict upon exiting the phase. With too many stacks the alliance will instantly wipe.
Hypercharged Clouds
- The boss will disappear and three Hypercharged Clouds will appear. Each party must move towards one as quickly as they can before the adds are surrounded by a barrier that prevents anyone from entering or leaving until the add dies. You must kill them before they use
Particle Beam
or it is pretty much a wipe.
Shadowlurkers
- These will disappear if hit once and they must be taken care of quickly before they use a Bad Breath style frontal cone attack. I recommend the ranged DPS take care of these.
Crystal Tower: The World of Darkness Screenshots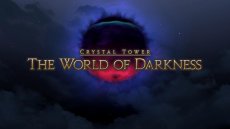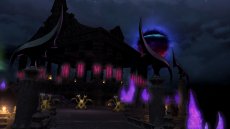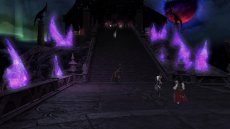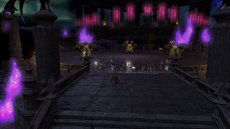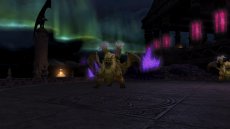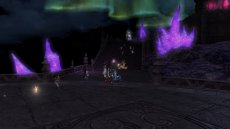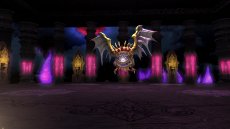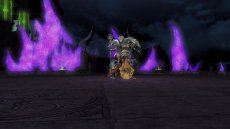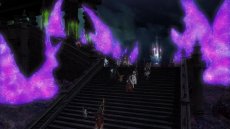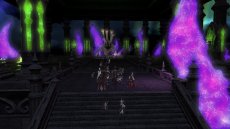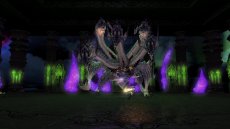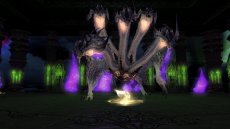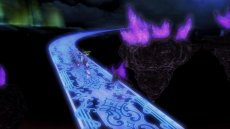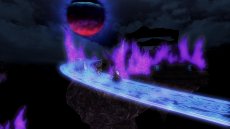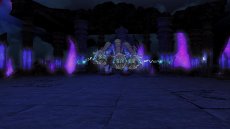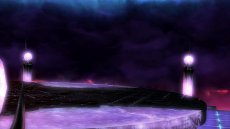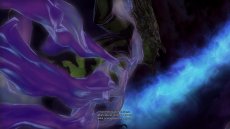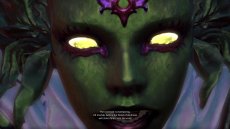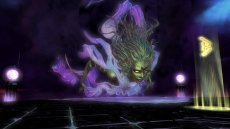 Crystal Tower: The World of Darkness Loot List
Below is a listing of all loot for the raid
Crystal Tower: The World of Darkness.
A guide by Xenor Vernix of Ragnarok server.