Posted by Xenor Vernix on Mar 31, 2013 - 17:11.

A new FFXIV: ARR post has appeared on the dev blog. The new information is quoted below.
"
Hello all!
Fernehalwes here again for a very special edition of the Developers' Blog.
I've worked hard the past few months to bring you exclusive coverage of never-before-seen content, and while a lot of it has been breathtaking, not all of it has been, what you might call, mind-blowing. So, last night, I waited until everyone had gone back home and then started digging through the art team's folders on the project data servers... Half an hour later, I finally struck the mother lode.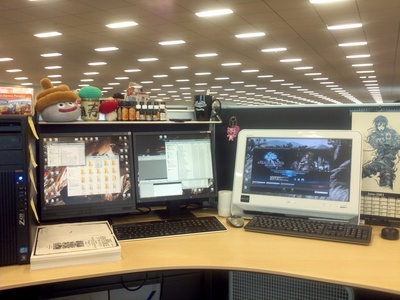 Boy, am I going to pay for this...
You may recall back when Yoshi-P used official player polls to find out what race should be added to the list of playable characters. It turned out that there was a lot of support for both the rabbit-like Viera and croco...gator...lizard-like Bangaa from FINAL FANTASY XII and the Ivalice series.
However, instead of deciding on the Viera and incurring the fiery wrath the Bangaa crowd, or selecting the Bangaa and forever alienating the Viera crowd, it appears the dev team has decided to take the best of both worlds...and create the Viangaa!
" It should be noted that Square Enix actually posted this blog entry as an April fools joke.
0 comments | |