Posted by Xenor Vernix on Apr 10, 2013 - 12:58.

If you are looking for THE FASTEST WAY to reach the level cap with any class or job within 7 days, this FFXIV Leveling Guide by Killer Guides is a definite must have! It comes with step-by-step leveling tips, quest walkthroughs, detailed primal battle strategies, extensive dungeon guides, and more.
[Advertisement]
Today, Square Enix posted a new FFXIV: ARR article on the dev blog. Read below for all the information, taken from the Lodestone.
"
Hello all.
Fernehalwes here. I was just casually perusing through some of the magazines lying around Yoshi-P's office when...
Hey! What's this cute, cuddly Kuplu Kopo plushie doing─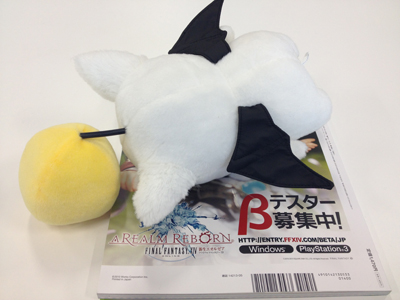 What do we have here...!?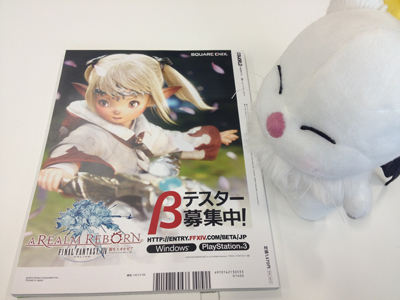 OMG! White mage confirmed for 2.0 launch!!!!11!!
(What's that? White mage was already confirmed for launch two years ago?)
Uh, well then. Enjoy the first look of this fully rendered Lalafellin white mage on the rear cover of the May 2013 issue (vol. 177) of CGWORLD!
Fernehalwes
(What's that? What was I doing in Yoshi-P's office in the first place? Erm... Localising?)
"
2 comments | |