Posted by Xenor Vernix on Aug 11, 2013 - 23:52.

If you are looking for THE FASTEST WAY to reach the level cap with any class or job within 7 days, this FFXIV Leveling Guide by Killer Guides is a definite must have! It comes with step-by-step leveling tips, quest walkthroughs, detailed primal battle strategies, extensive dungeon guides, and more.
[Advertisement]
Today sees another dev blog update for FFXIV: ARR. We have quoted the new info below.
"
Greetings everyone! Bayohne here again.
In the Letter from the Producer LIVE on Thursday, one of the surprises that Yoshida revealed was a brand-new Unicorn mount!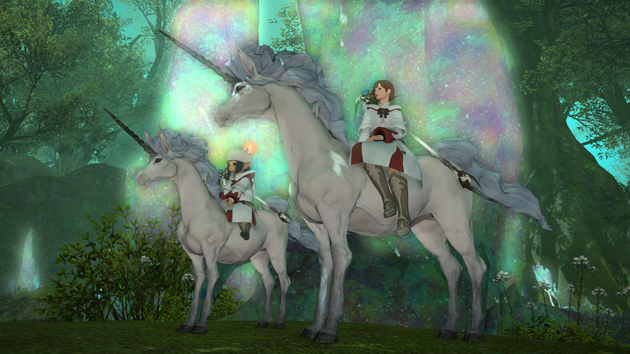 The unicorn made its debut with an Elezen female white mage riding atop of it, and people were pretty surprised that the Elezen was riding sidesaddle style. Here you can see that the Hyur female rides it like this, too! (Also note the compact size of the Lalafell's unicorn – it almost looks like a pony!)
People were wondering… is this mount only for the ladies?
Don't worry, fellas! We've got unicorns for you, too!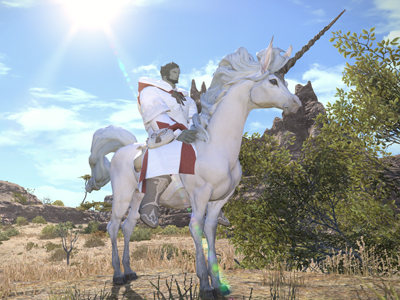 Can't wait to ride my unicorn through the realm!
Bayohne
"
0 comments | |