Posted by Xenor Vernix on Jul 04, 2013 - 17:39.

Today we have another FFXIV: ARR article from the dev blog for you to read. We have quoted the new info below.
"
Hello all!
Fernehalwes back with that second video I promised─the brand new in-game walkthrough we just released at Japan Expo! If you haven't watched it yet, WATCH IT NOW! If you've already seen it, WATCH IT AGAIN! If you've already seen it multiple ti─WHY ARE YOU STILL READING THIS!? WATCH THE WALKTHROUGH NOW!
Did you catch all the new areas? Coerthas has been one of the dev team favorites since its recent completion.
Everyone was so excited to see the snow, we all had to head out and take some screenshots to commemorate the occasion. Here's one with all nine jobs (and their pets)!

Wait... What is that behind everybody...?
.
.
.
.
.
.
.
.
.
.
.
.
.
.
.
.
.
.
.
.
.
.
.
.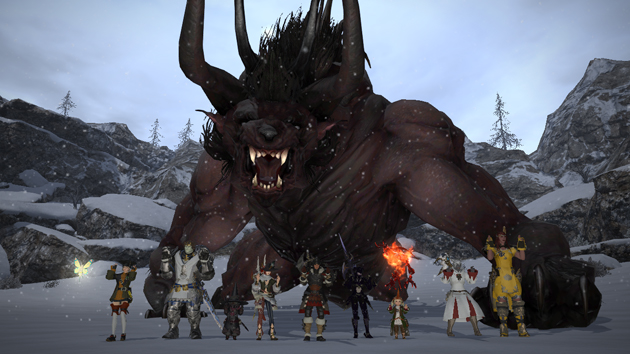 Uh... Anybody bring any miq'abobs?
Fernehalwes
"
1 comments | |