Posted by Xenor Vernix on Jul 29, 2013 - 08:16.

A new post full of FFXIV: ARR information has now been released by Square Enix. The information from the dev blog is quoted below.
"
Hello, everyone!
Can you believe there are less than 30 days until the release of FFXIV: A Realm Reborn!?
Project Manager M has been visiting local game stores and snapping a few shots of the cool advertisements that are being put up!
Bic Camera has a cool elevator skin!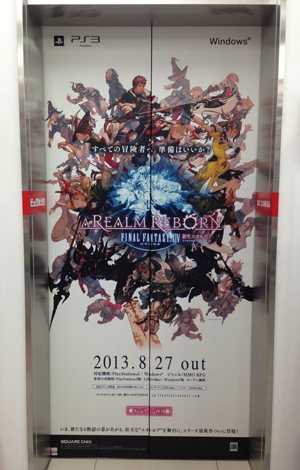 Yodoboshi Camera has some amazing escalator artwork!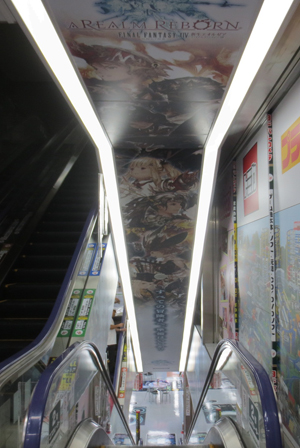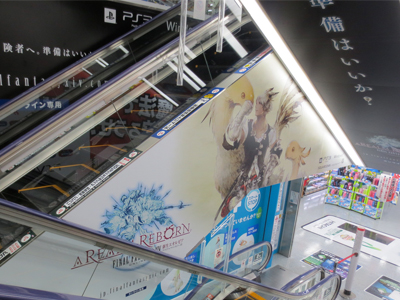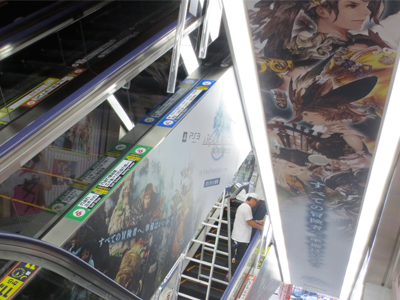 The clock is ticking… 27th August will be here before you know it!
I should probably get back to the forums…
Bayohne

"
0 comments | |