Posted by Xenor Vernix on Mar 31, 2010 - 22:12.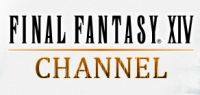 Today, Square Enix released a new Final Fantasy XIV trailer showing life in Limsa Lominsa. It shows some shops, guilds as well as outdoor areas.
The video is titled #1, which suggests there will be a series so it is well worth checking the channel for future ones. We will of course keep you informed.
Source:
Final Fantasy XIV Youtube Channel
3 comments | |