Posted by Xenor Vernix on Mar 30, 2010 - 16:24.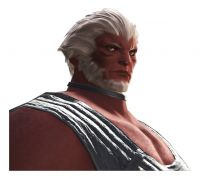 The official Japanese website saw a small update today. You can find new screenshots showing off the different races and tribes that will be available. You can also find these screenshots in our
screenshot gallery
.
You can also find a new track playing in the background. The track will be familiar to Final Fantasy fans as it is a variant of the Final Fantasy theme that has appeared throughout the series.
The North American and European sites remain unchanged.
Source:
Official Japanese Final Fantasy XIV Website
3 comments | |