Posted by Xenor Vernix on Aug 22, 2010 - 02:17.
If you are looking for THE FASTEST WAY to reach the level cap with any class or job within 7 days, this FFXIV Leveling Guide by Killer Guides is a definite must have! It comes with step-by-step leveling tips, quest walkthroughs, detailed primal battle strategies, extensive dungeon guides, and more.
[Advertisement]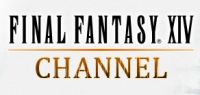 Square Enix have posted the fourth part in the series of videos showing the making of Final Fantasy XIV. This one talks about how the environment was designed and created and is possibly the most interesting of the videos.
We apologise for the late posting of the video, I have been without internet access for the past few days.
You can view the video below.
As a side note, I now have beta access so expect a lot of updates and screenshots in the near future.
0 comments | |