If you are looking for THE FASTEST WAY to reach the level cap with any class or job within 7 days, this FFXIV Leveling Guide by Killer Guides is a definite must have! It comes with step-by-step leveling tips, quest walkthroughs, detailed primal battle strategies, extensive dungeon guides, and more.
[Advertisement]
Region
Middle
Eastern
Western
Lower
Upper
Outer
Western La Noscea
is an area of
La Noscea
and connects to Middle and Upper La Noscea. It also connects to the city of
Limsa Lominsa
and Lower La Noscea via a ferries at Aleport. The main areas of the map is Swiftperch, and the area is designed for those around level 10.
To the north of the map we have the
Sastasha Seagrot
dungeon and to the west we have the home of the Sahagin. We could not get far into this part as the Sahagins are level 50.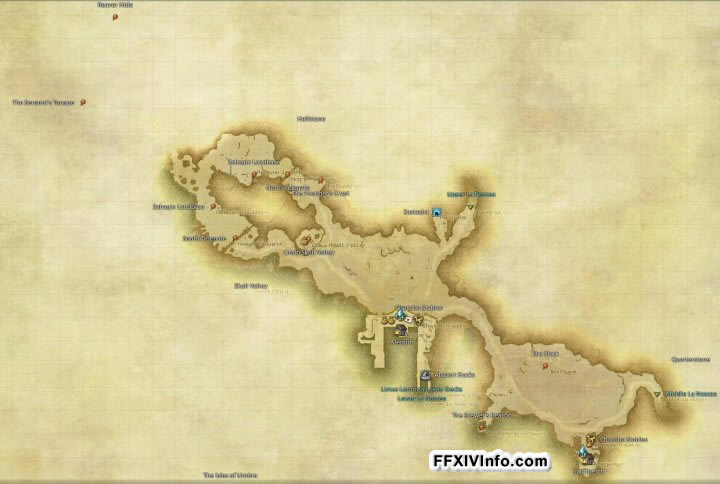 Click for a larger version.
Western La Noscea Screenshots